WHAT'S HAPPENING 11.23-11.25
November 21, 2018
Macy's 29th Annual Great Tree Lighting Ceremony
Fri, Nov 23. 5:30PM
Macy's gift to the City of San Francisco - Macy's 29th Annual Tree Lighting will take place in Union Square Park.
Fri-Sun, Nov 23-Dec 23. Times Vary
Great Dickens Christmas Fair offers holiday shops, 7 stages of entertainment, costumed carolers, pubs, and tearooms built to look like old England at the Cow Palace in Daly City.
Fri-Sun, Nov 23-Jan 1. Times Vary
Fairmont San Francisco's two-story, life-sized Gingerbread House in the hotel's grand lobby has become a must-see attraction for guests from near and far. Take tea inside the Gingerbread House and bask in the smell of holiday spices.
Art and China after 1989: Theater of the World

Fri-Sun, Nov 23-Feb 24. Times Vary
Art and China after 1989: Theater of the World presents works by more than sixty artists and artists' groups that anticipated, chronicled, and agitated for the sweeping social transformation that saw the rise of China as a global power in the new millennium.
Ghirardelli Square Tree Lighting
Sat, Nov 24. 4PM-9PM
In celebration of its 53rd Annual Tree Lighting, Ghirardelli Square is creating a winter wonderland. The event will include live music, a visit with Santa, free activities for kids and more! The tree will be lit promptly at 7 p.m.
Events Coming Soon:
Winter Wine Pour Fri, Nov 30. 4PM-8PM
It's a Wonderful Life Fri-Sun, Nov 30-Dec 9. Times Vary
A Bronx Tale Fri-Sun, Nov 30-Dec 23. Times Vary
Mary Poppins Fri-Sun, Nov 30-Jan 12. Times Vary
Union Street Fantasy of Lights Sat, Dec 1. 3PM-7PM
North Bay Events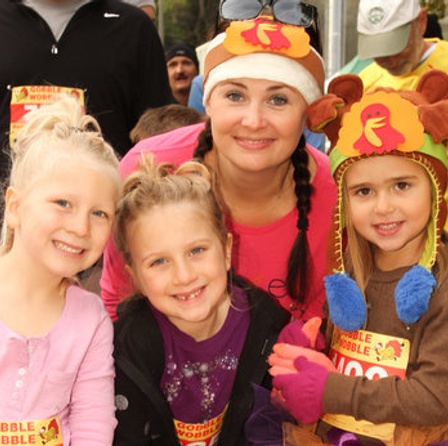 Thur, Nov 22. 8:30AM
Run up an appetite for Thanksgiving dinner with the Turkey Trot run!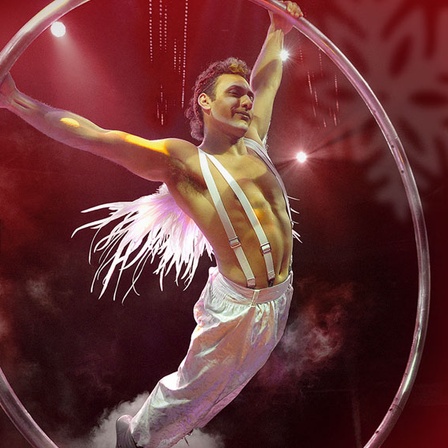 Fri, Nov 23. 8PM
Featuring the best talent from around the globe, A Magical Cirque Christmas has it all – jaw-dropping magic, breathtaking circus acts, and the most angelic voices singing your favorite Christmas carols with incredible live musicians on stage.
San Rafael Parade of Lights and Winter Wonderland
Fri-Sat, Nov 23-24. Times Vary
Downtown San Rafael will once again host its annual Holiday Parade & Winter Wonderland. Join us for a Holiday Marketplace with arts and crafts, live entertainment, children's activities, snow sledding, and one of the largest Holiday Parades in the Bay Area.
Fri-Sun, Nov 23-Dec 16. Times Vary
Based on the famed Beatrix Potter story, this is the tale of a poor tailor who will never be able to deliver the Mayor's waistcoat on time without help from the friendly mice in his shop—but Simpkin the Cat has other plans for the little helpers.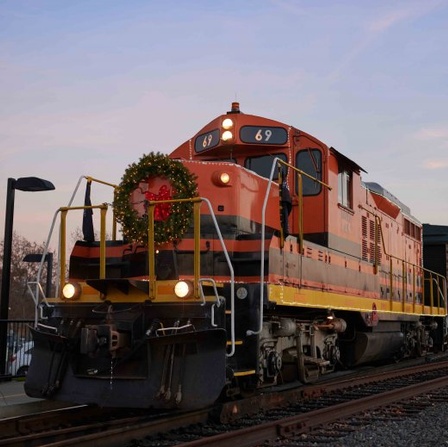 Fri-Sun, Nov 23-Dec 28. Times Vary
Holiday elves have transformed the Wine Train into an enchanting holiday experience. Sip hot cocoa, munch freshly-baked cookies, and join in games as well as sing-alongs with a jolly cast of characters headlined by Santa himself.
Tree Lighting Ceremony Fri, Nov 30. 4PM-6PM
Jonny Lang Fri, Nov 30. 8PM
Gundlach Bundschu Holiday Bazaar & Toy Drive Sat, Dec 1. 11AM-4:30PM
Merchant Holiday Open House Sat, Dec 1. 12PM-8PM
Tiburon Holiday Festival Sat, Dec 1. 2PM-8PM
East Bay Events
Contra Costa Ballet's The Nutcracker
Fri-Sun, Nov 23-25. Times Vary
For one weekend only, join Clara and her beloved nutcracker-turned-prince on a magical journey among giant mice and toy soldiers into the deliciously-delightful Candy Kingdom.
Jonathan Safran Foer's Everything is Illuminated
Fri-Sun, Nov 23-Dec 9. Times Vary
Based on the critically acclaimed novel by Jonathan Safran Foer, this stunning stage adaptation tells the story of a young Jewish-American writer who sets out for Ukraine to find the woman who he believes saved his grandfather from the Nazis, and the town they wiped off the map.
Crossing Boundaries Calligraphies in Conversation
Fri-Sun, Nov 23-Jan 16. Times Vary
Over 70 artworks will be on display from around the world including China, Czech Republic, France, Hong Kong, Hungary, India, Indonesia, Iran, Italy, Pakistan, South Africa, Switzerland, Taiwan, Turkey, UK, and United States.
Sat, Nov 24. 10AM-4PM
The Great Train Show is the nation's only coast-to-coast model train show. The show is designed for the general public, modelers, hobbyists, families, and the just plain curious. All aboard!
Berkeley Artisans Holiday Open Studios
Sat-Sun, Nov 24-Dec 23. 11AM-6PM
Over 100 handpicked artists and craftspeople at studios, workshops, creative spaces as well as galleries around Berkeley will open their doors to the public for the 28th Annual Berkeley Artisans Holiday Open Studios.
Events Coming Soon:
Jack London Square Tree Lighting Ceremony Fri, Nov 30. 5PM-8PM
Handcrafted Holiday Sale Fri-Sun, Nov 30-Dec 2. Times Vary
The Gift of the Magi Fri-Sun, Nov 30-Dec 2. Times Vary
Home for the Holidays Sat, Dec 1. 11AM-3PM
13th Annual Jingletown Winter Art Walk and Open Studios Sat-Sun, Dec 1-14. Times Vary
Peninsula Events
Contact Warhol: Photography Without End
Fri-Sun, Nov 23-Jan 6. 11AM-5PM
The exhibition brings to life Warhol's many interactions with the social and celebrity elite of his time with portraits of stars from Michael Jackson to Arnold Schwarzenegger.
Sunnyvale Department of Public Safety's Annual Rides for Toys
Sat, Nov 24. 10AM
Children will be treated to rides on a real fire engine (parents can ride too). Admission is a new, unwrapped toy. All donations will benefit the Community Holiday Center at Sunnyvale Community Services.
Christopher Mann, Classical Guitarist
Sat, Nov 24. 11:30AM-4PM
Christopher Mann is the 1st prize winner of the 2017 SF Bay Classical Guitar Competition. Mr. Mann has performed in Europe and the United Sates.
Sat, Nov 24. 8PM
Cedric 'The Entertainer,' Eddie Griffin, D.L. Hughley, and George Lopez have been breaking ground in the comedy business and bringing the laughs for decades. This is a once in a lifetime chance to see four members of comedy royalty come together for the comedy event of the year.
Los Altos Festival of Lights Parade
Sun, Nov 25. 6PM
Watch floats, bands, and costumed characters at the Festival of Lights Parade in downtown Los Altos.
Events Coming Soon:
The Christmas Ballet Fri-Sun, Nov 30-Dec 1. Times Vary
An Unforgettable Nat King Cole Christmas Fri-Sun, Nov 30-Dec 1. Times Vary
Uptown Holiday Swing Fri-Sun, Nov 30-Dec 22. Times Vary
Tuck Everlasting Fri-Sun, Nov 30-Dec 30. Times Vary
2018 Winter Festival Sat, Dec. 1. 10AM-8PM